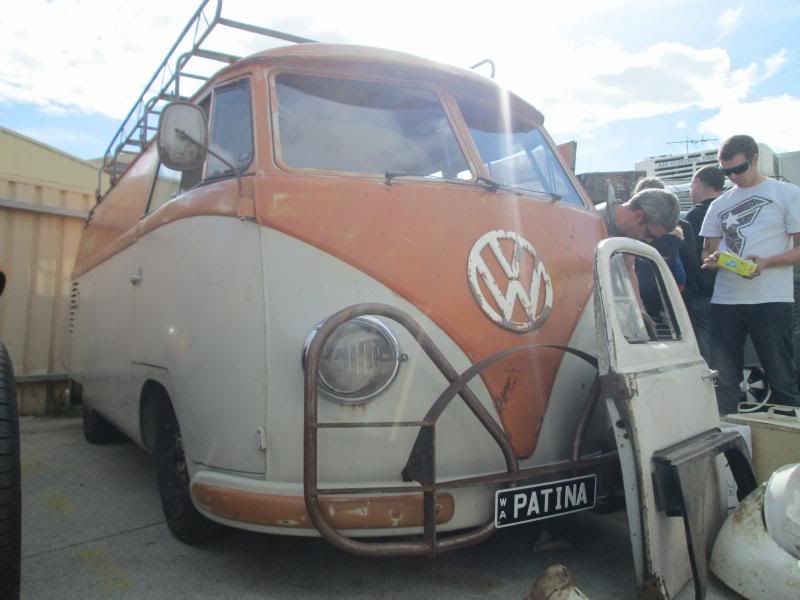 Yes sir'ree bob, the swapmeet at Steff's shop was a roaring success! I reckon a few sellers even sold some stuff…. I know I did…. But I managed to spend what I made anyway, so I guess you could say I broke even!!!
Typical.
But Steff had some snaggers, cool drinks and awesome coffee on tap all afternoon, much jocularity and good times were had by all, and we had ourselves a very cool little car show at the same time… Aweosme!
We also had a great day at Barbagello Raceway early in the month with the 'Cruise to the Vees' run…. Rosco sorted out a great spot for us right at the end of the front straight, and the classic racing car action was awesome to see.
There are a few other cool events in the pipeline…. Another South West movie night is being put together… Early November is looking likely…. Check the thread for updates. And obviously, keep an eye on the event thread for regular updates…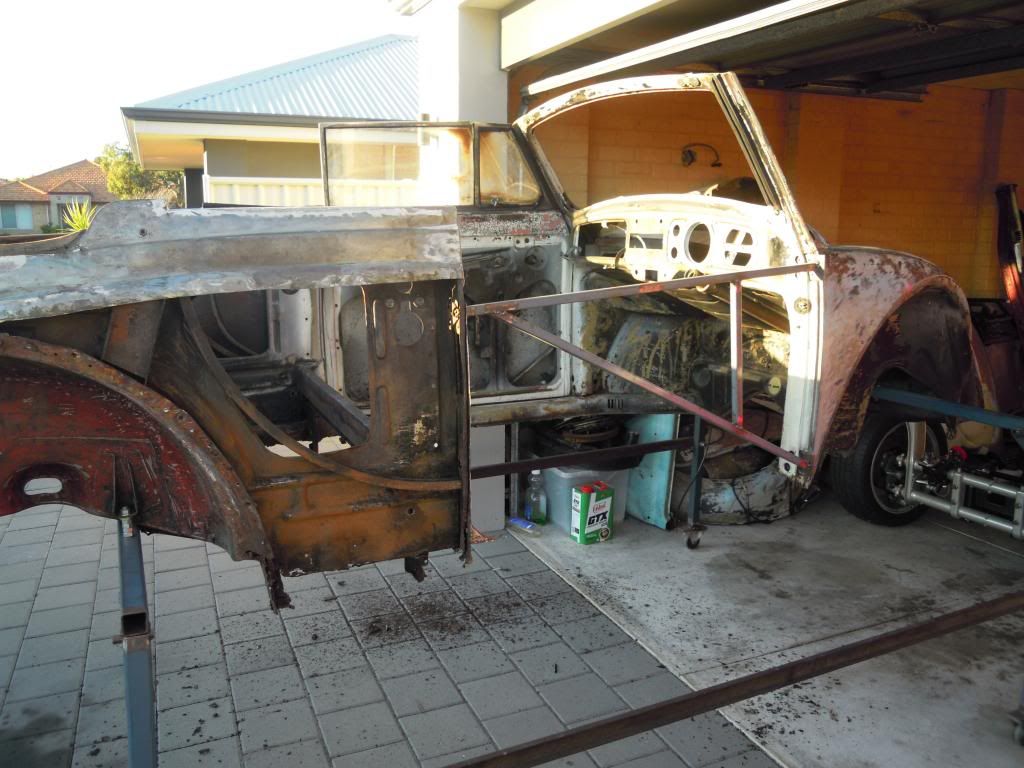 Neggy's cabrio build thread is finally up…. I know he's been chipping away on the resto for a couple of years, but it's only recently that he's posted up his progress… And what progress he has made…. The pan is done, and it looks amazing… Do check it out.
And finally, we have the latest updates on Gav's car…. I've finally found the time to to this car for him, and in the past couple of weeks I have made good progress…. The under parcel shelf area is spotless now, treated, primed and painted with a pretty good match with the exterior duco…. The Rancho transaxle is back together with fresh axle tubes, and about to be slotted back in…. CB Performance  disc brakes… Nice new cable, mounts and hoses are about to follow it in, then the engine will see some updates…. All good.
Then of course I have my projects…. All of which you will have to wait for next month to find out… Roll on summer!
Posted in
Uncategorized
~ You can follow any responses to this entry through the
RSS 2.0
feed. Both comments and pings are currently closed.