Where did that year go?
I have to start with a massive apology to all you guys…. I've been a bit lazy with the management of the forum and the blog of late… In fact… I've been 'a bit off the VW scene' thing all together this past year… Especially these past 6 months… No excuses really…. Just way too much going on, no VW's on the road, projects stalled, working full-time, family commitments… All the usual stuff… Much of which I know all you guys are dealing with every day too… I know how it is… So like I said… No excuses.
Image stolen from John Harney Photography
But that is not to say things have been quiet locally or indeed, nationally… Internationally too! I'm sure you all have been keeping an eye on whats going on…. Another record price has been paid for a Splitty at Auction… This time at the Mecum Auction a short time ago… Phil Mizzi's BD SC has been getting rave reviews around the globe.. Good mate and friend of the 'collective', Steve Parfitt has been getting some good Aussie press in some very cool VW mags around the globe.. The Nationals in Sydney were a hoot, with Trent Demos' white street car taking some massive awards.. Rod Penrose's 'new' drag car is getting faster and faster with every run (a world record is just down thr track I reckon)…. As has Big Ben Robinson and his Orange VWMA sponsored bug… And here in WA we have seen a massive swell in the ranks, both here at NoH2O and over on the VW Club of WA forum.. Bernie had his annual 'knee's up' and the Muster Garage… Fairbridge was another huge gathering, though I couldn't make it this year… And of course, we shall not forget Steff's Swappy… It's all been going on!
Image stolen from John Harney Photography
Add to this, we have some news about what's been going on in the sheds around the place… Neggy has been making great progress with his Cabrio. My stuff is beginning to move forward again. The roof chop on the drag car is nearly done, and the front panel replacement and dogleg rebuilds on the Bus are all but complete…
Alan over at DAS has been pushing out some awesome projects…
This 23 Window Deluxe and the Porker powered DC project are looking mad!
Boz's Baja is about to get a massive heart transplant in the form of a Grayden Transaxle and LS2 upgrade. Deadkombi has some cool progress on his two projects, Fabo is very nearly done with the new autokana/hillclimb car, and Vertecal has done an amazing job on his Microbus.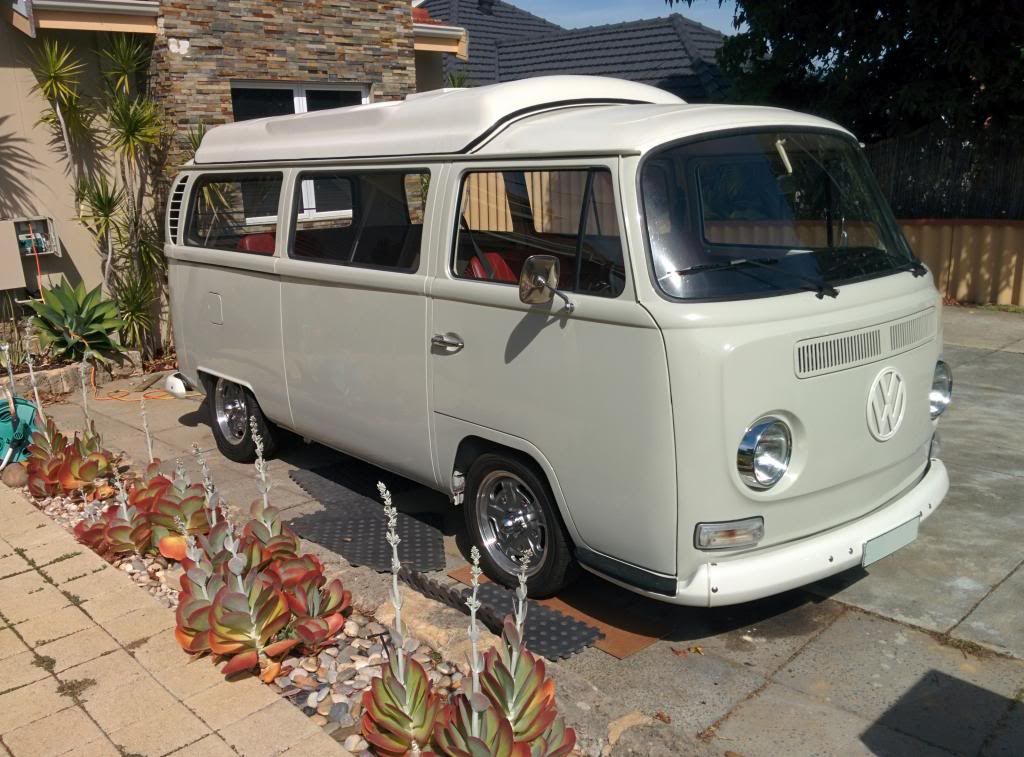 Blair got a great feature on his very cool Oval in VWMA… A cars have changed hands of late…. JamieBoy (BJ) is now the proud owner of Johnno's Lowie, Moz bought Casey's (ex VWMA feature car) black KG, Graham bought Casey's Country, my lil'bro sold his to a gentleman in Brizzy, Steff scored a sweet Notchback that I tried to back 15 years ago, Brian (Circlework) has just about finished his Splitty rebuild and has just purchased one of the country's coolest Lowie Panelvans! Heaps going on….  But I guess that's it for now… Catch you next month!
Posted in
Uncategorized
~ You can follow any responses to this entry through the
RSS 2.0
feed. Both comments and pings are currently closed.