Projects, projects, projects… It never seems to end… Here we have Bill's latest find… Good to see he is back into Dubs… He got distracted last year with the build up of a highly strung Mk1 Escort PV… Cool as it was, it just didn't fit his monicker of 57Bus… And before you jump in and say it…. Yes we know this bus is a 56!
PaulyMX has finished what has to be the fastest resto in the history of NoH2O! Catch the build right here…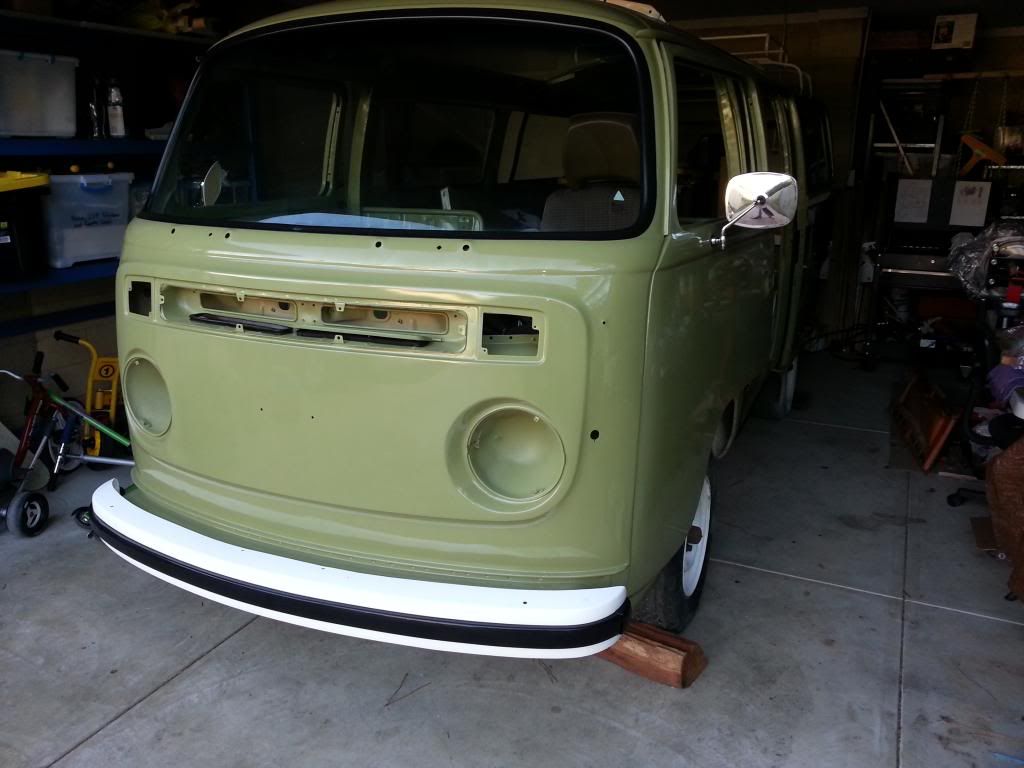 Baydorm76's 'fire recovery' project is progressing exceedingly well.
Mid West Dubber is getting through an amazing array of projects of late… The latest being a very sweet looking 62 Bug 'Barnfind"!
Dr Evil's dastardly plan of taking over the world is on hold for the minute while he concentrates on the Tempo rebuild….  And yes…. My Bus is slowly progressing…. Found more rust, so making more parts… It takes a while, but I am happy the frontend is all done… Finally…. Some amazing spy pics of Tom's 11 Window resto have come my way, and I must say it looks bloody awesome… It's on Instagram, so I can't post them here yet, but I will see what I can hack in the coming weeks.
Finally I'd like to remind everyone of the events section…. There are loads of Hot Rod and Kustom events coming up, and I see the SW Contingent have posted their 3rd Annual Campout for later this year… I wonder if I'll have the bus done by then?
That'll do for now…. Get out there gang… See you at the next one.
Posted in
Uncategorized
~ You can follow any responses to this entry through the
RSS 2.0
feed. Both comments and pings are currently closed.