Thursday, October 30th, 2014
Step right up folks. Step right up!
The silly season is nearly upon us once more… I have no clue how this happens, but happen it does. Yet another year has passed us by, with nye on a blip so it seems. Sure the world is going to shit with wars and bombings, and genocide and beheadings and stuff, but its not all bad…. Is it?… It has some good stuff happening… The pope is searching for equality. The cost of living in West Oz has made this the single most expensive place to live on the planet, and our yearly registration cost to keep our beloved VW's on the road, is going up… All good hey?
Enough of this dreary stuff… We have have a lifestyle to maintain!
Whoop! There it is…. We dig dubs…. In (almost) all its forms…. I do draw the line at yellow ones… And fiberglass infested ones…. Especially of the 1980's fat fendered Porga/Carrera variety…. Buggies are cool but…. Have I managed to offend everyone yet? Events you say? What about the events?… Yeah we got'em!…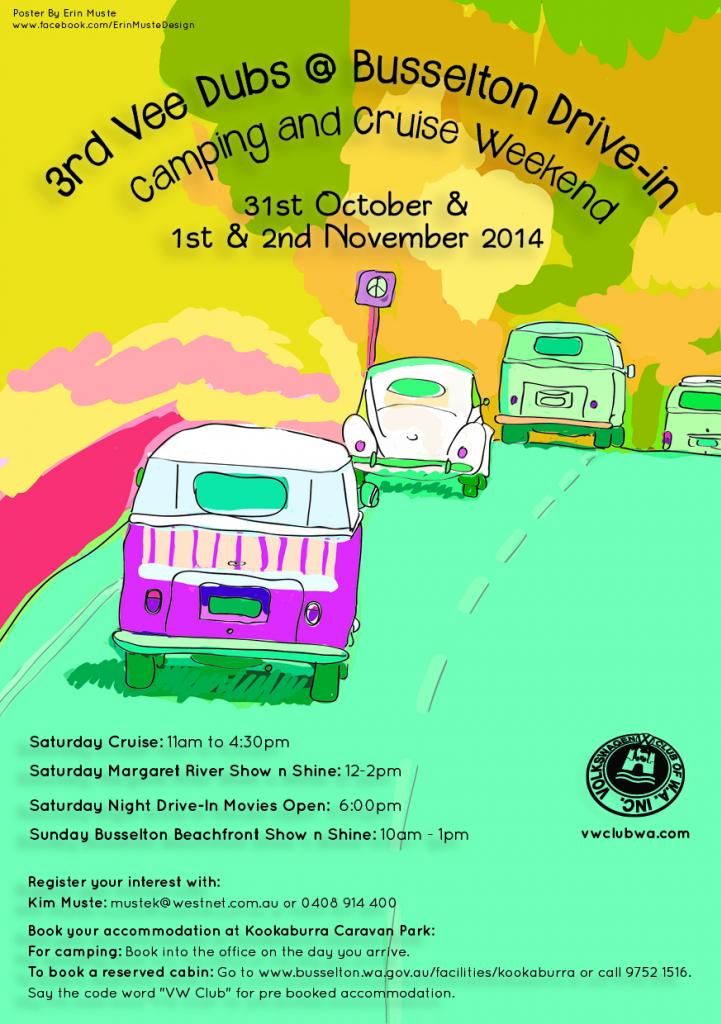 The South West Dubbers are at it again, the annual weekender down Busso way… The 3rd Veedubs@Busselton Drive-in, Camping and Cruise Weekend…. Phew!… All reports say that last years even was a ripper… Missed that one…. Will be missing this one too… Which sux massively, so I will look forward to the report and pics from other upon your return. Check out the thread for more details.
The Formula V Day is on at Barbagello Raceway again… Last year was an awesome day, with many classic car groups converging on the raceway paddock area and pit area to gork at the cool old school race cars and bikes that were there on the day…. The was plenty of action on the track too, with not only the FV's out there, but plenty of other classes having at go on the track… For more info, jump over to the thread.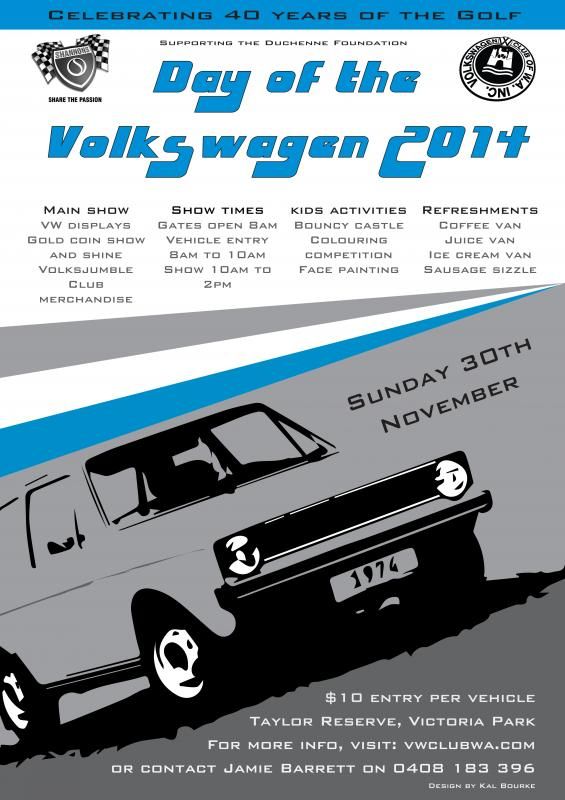 As with every year the VW Club of WA puts on its premier event for the year… The Day of the Volkswagen 2014… As with the past few years, its at Taylor Reserve in Vic Park… Don't miss out on this great day! More info can be found on the thread.
The last event of note is the Annual NoH2O cruise to the DoVW14… As with every year, the 'collective' meets at various locations around the Perth Metro and out suburban areas, converging on Vic Park Shopping Centre… We then cruise on-masse to the DoVW location.
Project wise, things are quiet…. I know of a few projects going on around the traps, but few people of been posting information… Keeping quiet until they are done I reckon… Mine are trucking on, but I don't have much news… Everything is happening, but it not that much fun to share… Maybe next month I will have something special to show off to you lot…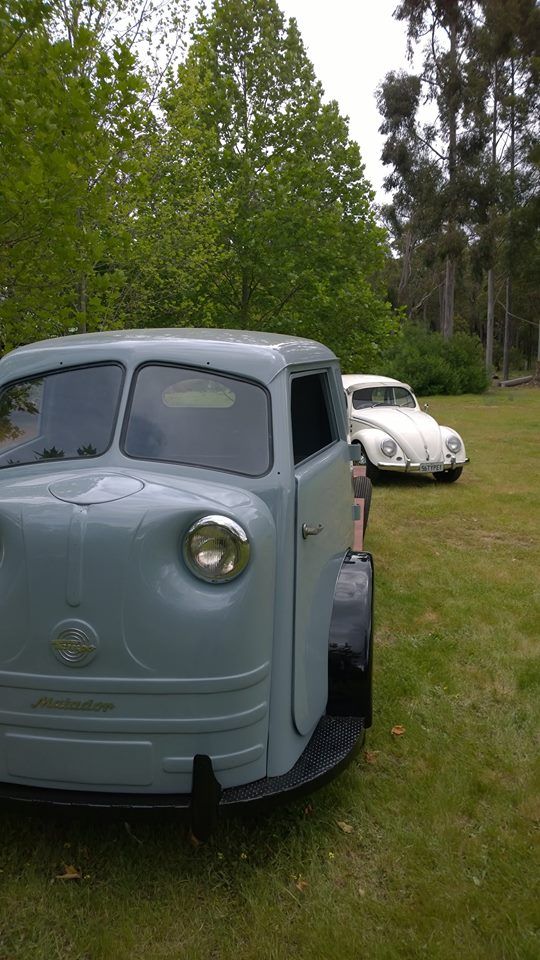 Finally…. One project we are all looking forward to seeing is Dr Evil's Tempo…. It's done!… Craig got married last weekend and he had the Tempo on site for the wedding…. I don't think it was used as the bridal limo, but how cool would it have been if it was…. I'm sure there will be more pics posted when he gets back to town… Well done mate!
That'll do… Catch you guys next month!