Friday, May 30th, 2008
After many a false start and with much help from Hoodwink (Evan to you and me), the new NoH2O web presence is up and running…
I hope you all find the new model to your liking with a brand new splash page, followed by the ever present 'blog' section. From here members can enter the forum or the gallery sections.
So now is a good time for me to ask the big question….
Most of you know what I'm into when it comes to my dubs, and where I feel NoH2O should head, but I have to ask you all what it is that you want to see on this forum?
As I said, it has a 'blog' front page, where the administrators (myself, Evan and Brian for now) will post current news and info. Members can post content specific to what they are up to, using the 'categories' link…. The sorts of things that can be posted there will be project build up stories, travel articles etc… From this front page there will be links to the gallery section (public access/posting), events calendar (admin posting and public access) and the forum (moderated public access/posting).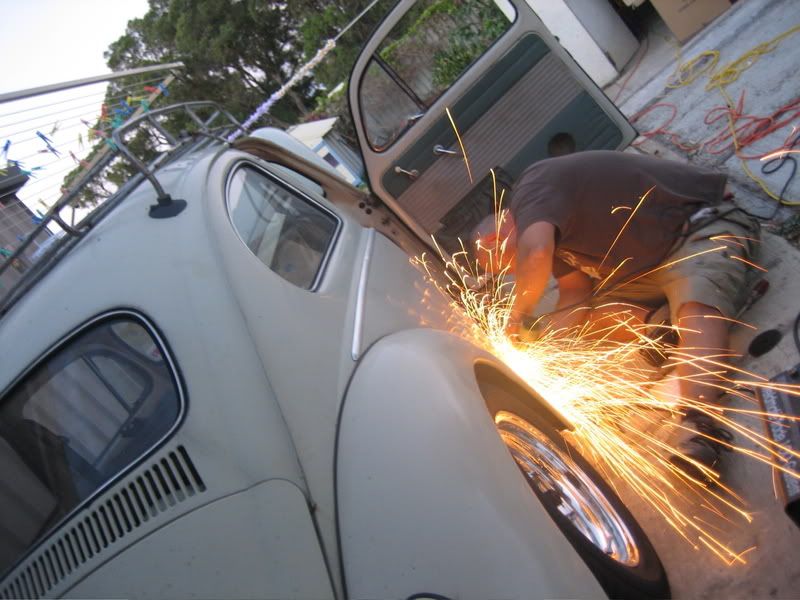 Some things that I want to make clear here….
I'm prolly gonna upset some people with this, but I want this site (and NoH2O) to remain pure to its beginning, in that all 'aircooled' VW's are welcome. But I will invoke some 'style rights' in that I will not have some cars on this site….. I'm not a big fan of the fiberglass, boyracer shite…. You got a wing on your bug and Torana tail lights too…. Try to keep it to yourself!…. Watercooled VW's such as T25/3's or re-engined examples of 'aircooled' VW's are welcome as they are, IMHO, still true to the idea of a rear engine 'aircooled' VW…. As most of you know…. I'm a hotrodder, so the idea of stickin' an engine from one make of car into another is pure honey to me…. Its not for everone, and thats ok, but I dig it…. But what I want to maintain here is a quality edge… German-Lookers, Cal-Lookers, Resto-Cals, slammed OG rides, Volksrods, tatty stockers, premo stockers, full resto's, drag cars, fast street cars, beach buggies, track cars, FV's, Baja's, Monster bus'…. To name a few variations out there, are all welcome….
But keep that Porga or Roadster or Chop job convertible in your shed…. Sorry.
I look forward to your feedback on this guys…. I know some people might get upset with what I have said here, but I feel it needs to be made clear right from the start….
See you all soon….
Simon T