Tuesday, December 16th, 2008
Holy cow!…. Has it been 7 months already? This year has been nuts, totally nuts, but all good none the less. These past weeks have offered up a huge number of new cars on the local scene and the coolest thing is, most of them belong to NoH2O members!!!
Earlier this month we had the pleasure of attending the VW Club of WA's premier event… The Day of the Volkswagen. Once again NoH2O made its presence felt with a good showing of members cars all arriving at the event on mass. As some of you may know, some of our members are also members of other VW owners clubs in WA… Like NoH2O, Kombi Konnection and the VW Club of WA members dig doing stuff with other groups, so for members from these groups to come along on our regular pre-event DoVW cruise was a pretty cool thing… Leaving the Park Centre carpark at 10am, the collection of dubs completed the short journey to DoVW show at McCallum Park. Sam has posted some vids on Youtube of the drive to the show which makes for some cool viewing.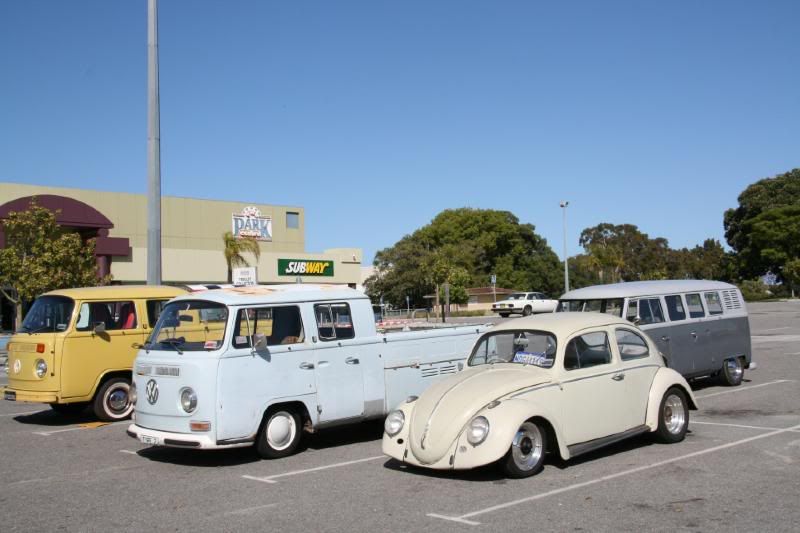 Upon arrival NoH2O took up our usual spot under the trees along side the main concourse. Some of our members joined in the festivities and entered some categories… At this stage I have no idea if any awards were won by our crew, but I can tell you that our cars caused quite a stir yet again…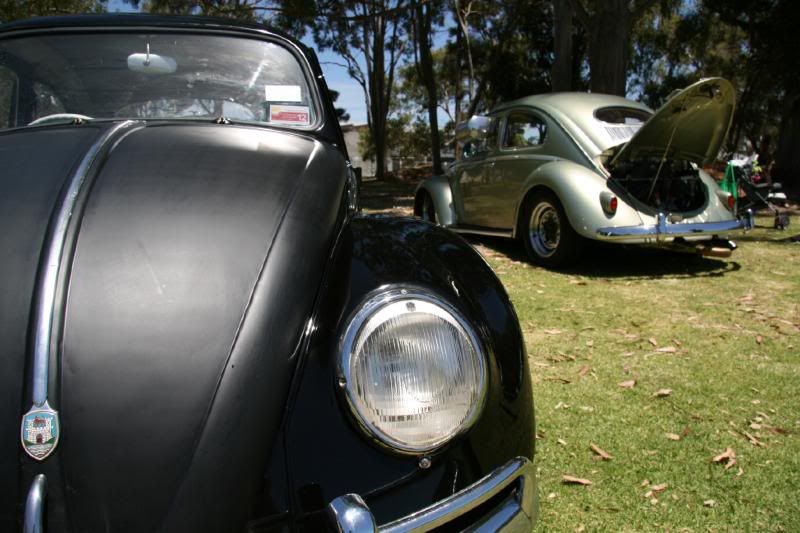 Highlight car of the event for me was Paul's black 57 'Bigwindow'… This car is truely amazing! And to to think he built this car in his home garage… Paint (he still needs to find a good bonnet for it!), panel, engine, suspension the whole lot! Another amazing car is Johnny's Mean Green Time Machine…. This thing is wack…. I mean, check out the interior!
Choppa's Drag Day was a bit of a fizzer… It got rained out… But not before a few of the guys got some runs in… It was damp, so the guys found it tough to be consistent, but I know the newbies had a ball and were suprised with how quick they ran!!! Some of us are heading down there again tomorrow night… I'm taking the POS for a run and I know a few other guys are gonna make it too.
In closing… Check out Boz's cool little flik of the last few weeks events… Its bloody cool!