Wednesday, January 28th, 2009
Things have been a little quiet around these parts… Its not that nothing of interest has been going down, quite the contrary, but it seems that after the show last November activities have been on the slide. The truth be told, its the festive season and nobody has had time to play with the cars. Its the time for family, the time for partying and the time to plan…
So planning it is!
Cars are progressing, events are in the pipeline, garage's are getting a clean out and the locals are getting on. Jonno has finished the paint on his car and fitted his drop spindles too, so he's been out enjoying his amazingly cool car… Hopefully he will get off his lazy arse and put a thread up on here about the car and its build up!… Hint, hint!
What else…. Hmmm… Bernie has been busy down at the HQ getting his new enterprise up and running… If you are in the market for a true bolt in straight axle kit for your splitty, then Bernie is the man for the job!
And while your there, check out his narrowed LP Bus and Bug beams and DIY kits along with many other feats of engineering!
Ok…. What's next?…. Lets talk about Wayne…. What can I say about ol'Waynbo… His bug project could well be the most antisipated build-up this side of the black stump, but from the looks of that paint, I think it is well worth the wait!…So how many years have we been waiting for the paint to dry?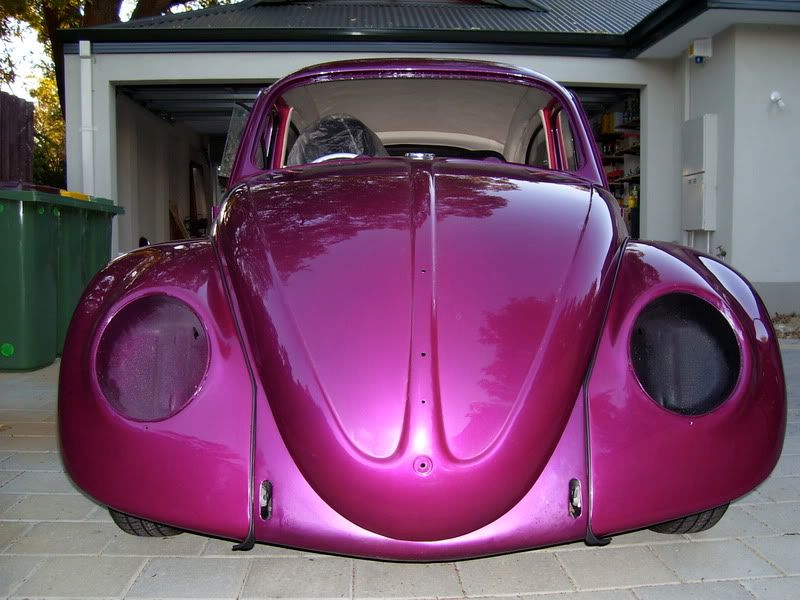 And finally we have Boz… Well, Boz's bus actually…
The story behind this bus is pretty cool, but even cooler is the fact that this is not Boz' first 23! Now you international dudes might say "so what!", but here in Oz, a deluxe bus is a rarity, so the likelyhood of owning two is phenomenal… Check out the story on his oh so straight 23 Resto that has been going full steam these past months… Should be in paint any day now!
Righto… Back to the POS'T!