Wednesday, March 4th, 2009
The excuses remain the same, the world continues to changed, and still we keep rolling on…
Sounds like a hit song to me…. But its all true!
The local scene is ticking over, we have some new members that have signed up here in the past months. Many locals, some interstater's and a few from other parts of the globe… I think that's pretty cool that we have gotten interest from all over…. One notable request came from Michael Rhodes over at the Cal-Look Forum… It seems that we have made the list of international blogs of interest and are listed on their blog register… Cool or what?… Another recent register to our member listing is Patina Paul from The Bus Barn in the UK. Paul comes to us via Craig (Dr Evil to his friends!) and their shared interest in the humble Tempo Matadors… Check out Paul's truck and it's build up the Matador Mafia section.
In other news, some of the guys are getting into their photography of late… BJ being one of them…. Now I'm not suggesting he's up to anything lude or inappropriate, just good clean fun and some very creative explorations….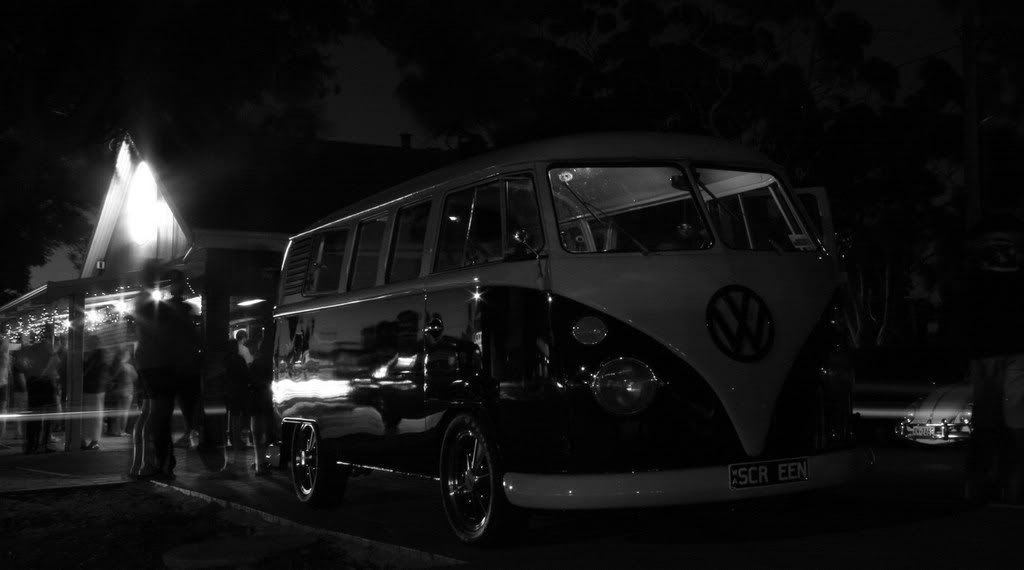 If he chooses to explore the world of Pin-ups and Glamour photography, then that's ok with me! Your secret is safe with me BJ, I won't tell Jamie Girl a thing….  
   On that note, be sure to head over to the arty farty section of the forum and have a look at the some of the cool illustrations, photography and other crazy shit that some of our crew are up to…. Other than messing with dubs that is.
What else?… The Whiteman Park Auto One Classic Car Show is coming up in a couple of weeks… It looks to be another event that I won't be ready for, but I will surely be there! There is a limit of 30 tickets available for the local VW crowd, 10 of which are available for NoH2O and KK members… If you want in and show your ride, I suggest you contact Richard (after hours) real quick on 9342 8703. For more info, check out the thread in the events section of the forum.
Short and sweet this one. Hopefully have some good news for you all later this month… But in the meantime, winter is coming, so keep it straight and keep it clean.