Tuesday, April 21st, 2009
Lets open this one with a little be creative work for Sam…. He's been hiding his skills with a camera no doubt, but here it is for all to see…Top effort Sam!
Sure it's not really VW related, but if you squint a little, it kinda looks like the roof of Westi! Anyway the creative section here on NoH2O is supposed to be open to any and all sorts of creative stuff that you guys are doing… Want to see more of what the crew are doing? Head over to the creative corner of NoH2O…
What else can I tell you? The Matador Mafia is growing strong, there are so many peeps across the globe congregating there. It's pretty wild to see the success of the place… Already we have a number of international owners spending time here along with many of the local Aussie contingent. It's heartening to see the help and support the Matador members are offering there… And speaking of members in the Mafia, have a gander at Patina Paul's efforts… We introduced you to Paul's project last month and I'm kinda speachless….. Fffaaarrrkkkkk what a truck!
Paul and the gang at the Bus Barn got the Tempo done in time for the Volksworld show and I think it is safe to say it created a little bit of stir. It was a marathon effort from all concerned given that the shop had plenty of customer work to get done first, but all I can say is, congrats guys! You built the worlds first airbagged and slammed Tempo Matador and it freakin' rocks!
The POS't upgrade continues… As I'm on holidays at the moment, I have been finding time to get all those chores out of the way that must be done… You know the stuff, washing, cleaning, organising, moving stuff from one place to another. But still I have found a day of two to get some work done on the POS't… This is the efforts to date…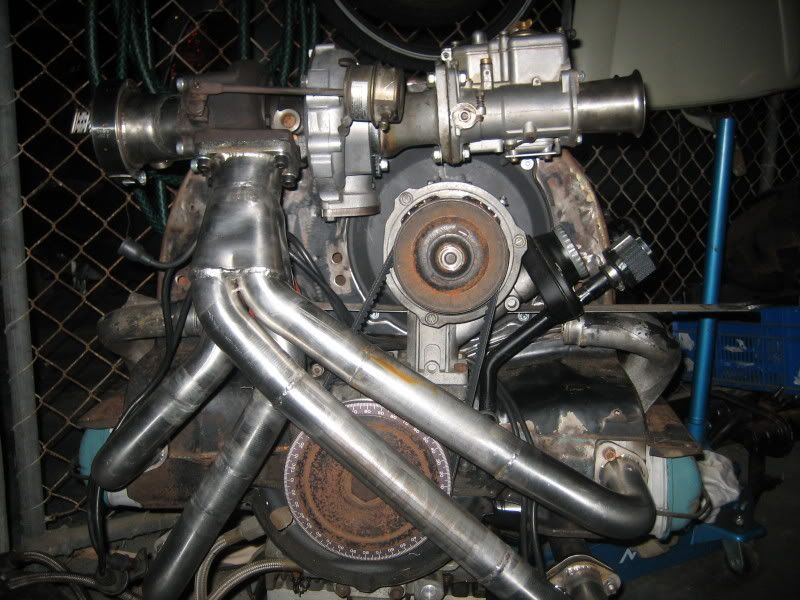 If you want to see more, you only need to head to the projects section to see it all… While your there, have a look at Chris' lil' red bug…. It's a tough little critter this and he has designs on racing it in as many differnt types of motorsports as he can… Be sure to stay in the loop of his exploits!
Anyway… Enough of this… Get back in the shed and finish your projects guys. And while your there, be sure to take some pics and post them up here on the forum. The gang here would love to see what your upto in the shed, at the track and on the street.