Monday, May 18th, 2009
Can you believe it?…. Paul is selling his 57 Big winda!!!?
Oh well, I spose all good things come to an end eventually….
What else…. Simon's low-light panel is nearing completion… This bus is totally stunning, Simon (and his pals) have done an awesome job on it…. It's of a caliber that you can not believe… Be sure to check out his build thread for more details….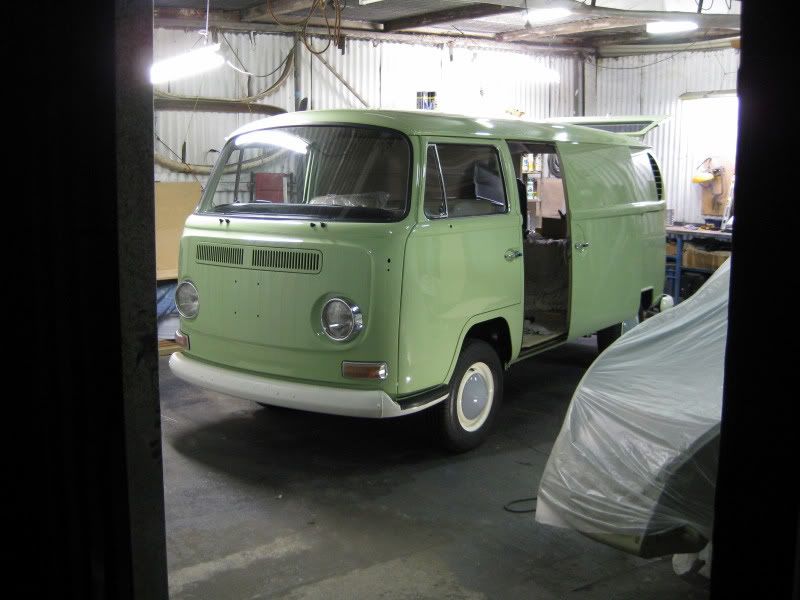 He's hoping to have it ready for debut this weekend at the Nationals in Sydney… Stay tuned on that one as I'm sure it will blow the Sydneysiders away!
Next up in the projects sections we have Sam's bus… Another quality build this, after a few years of ownership and two freshen ups, Sam decided it to go the whole nine yards and do it right… Of course you need to head over to his thread if you want to know more…
And finally we come to the recent Whoop Ass Wednesday Night Drags… The drag season has come to a close for the winter and some of the fellas thought they'd head down there for a little bogan action in their dubs to close the season….
Bernie, Jonno, Adrien, Paul, Chris and Hermann all showed up with their cars… But only Bernie, Paul, Chris and Hermann raced…. All did well'ish… Paul bettered his best with a 14.2 I think… Bernie wasn't happy, but had a good time anyway…. Chris has got some power, but not getting away well… And I reckon his gearing is way short for the drags…. Taller tyres next time Chris!!! But of course you want to know how Hermann went…. He got two runs in before he threw his pulley at Chris, but what runs they were…
How's a 12.45 at 180kmh grab you?… Want to see the video of the action and some really nice pics by Ben?… Nav to the thread and there you will find the YouTube links and awesome pics.