Monday, August 17th, 2009
Holy shit Batman!… The DoVW-WA is just around the corner!… What's more, the summer drag season is about to start and still the POS is not finished!!!???? The truth be told, it's so close now its getting exciting. Sure the weather has been crap of late and it's no fun working in a single car garage, with no power and all, but I have been getting out there when I can… Been doing a few jobs for other dubbers when I can, like a narrowed beam and notched springplates for Just, and engine hotrod/rebuild for Victor and some custom disc brakes for a mates Hotrod… So all is good…
Other news that some of you might be interested in is Greypow has been back at work making my old Dub look pretty once more… Sure the ol'girl has been in a few scrapes these past years with previous owners leaving their mark on my old mate, but Graham is slowly bring her back to her former glory… Will have a beam to do for Greypow in the next week or two also, and believe me… The Green Meanie needs it!!!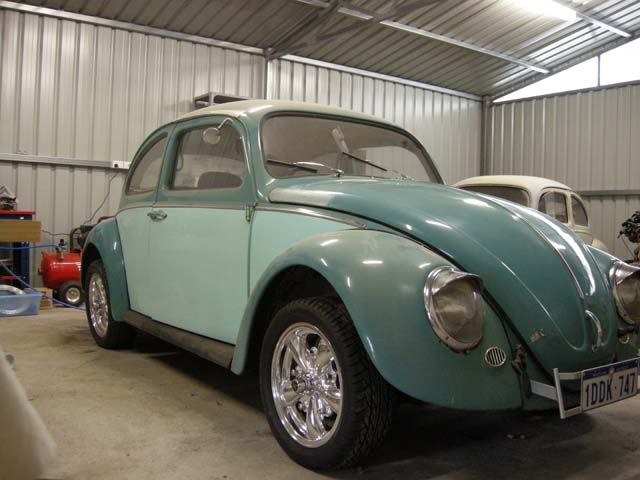 Next up we have Deadkombi's mean little Oval project…. Will you look at the OG paint on this car…. It's freakin' stunning in all its natural patina….
This thing is looking so dang tough… Nice pic too Paul!
Finally I would like to remind everyone of the DoVW this year…. Rumored to be the 60th anniversary of the VW Bus (can any of you bus nerds confirm this?), there is a call-out to all bus owners to pull the lead out and get to the event in force… There is even talk of attempting to get 60 Splitties to park up on the green….
All done… See ya out there!