Wednesday, December 23rd, 2009
Its odd, but there seems to be a pattern forming here???!!! Why does it always seem to be around this time of the month that I get to the blog and let you lot know whats going on around here?…. And there has been quite a lot happening…. The DoVW-WA was on earlier this month and it was an awesome day….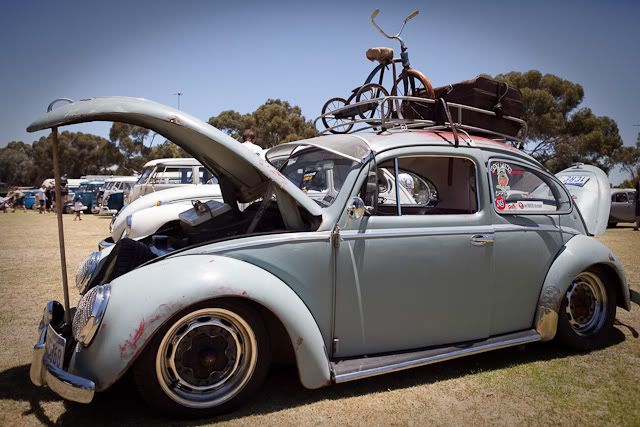 There were so many new cars out this year it was amazing…. Most of them where NoH2O cars too so I'm pretty stoked about that!… Once again our contingent was well represented…. I did a quick count and came up with about 60 NoH2O cars in attendance…. Keiran did us proud, with a few of his cars making the show, along with Steff bringing out 3, Manji Sam bringing 2, Jonno bringing 2…. Highlight of the show for me was the number of unusual Dub's that came out for the day… And of course getting the POS back on the road after 7 months working on the turbo conversion…. That thing is nuts!
I've knocked together a little vid of the days events for you guys to enjoy…. Perth DoVWWA
After all the hard working going on in the sheds these past months, most of us have nothing to do now, but enjoy our cars…. Family stuff is going on, Christmas is upon us, holidays are afoot, good times are ahead… Looking at it from here, next year is looking awesome for WA Dubbers… There a few cars that didn't make it to the show this year, there are new events in the planning and of course we have the favourites to attend also…. It's all looking good…. You guys have a good and safe festive season…