Saturday, February 27th, 2010
I know, I know…. It's been a whole month and I haven't updated the blog…. I have a very good reason for this…. I just got back from VWMA Portland and all I can say is…. AWESOME!…. What a blast it was… Boz and I flew over to Adelaide two weeks back, hung out there a couple of days, then drove a very sweet little red ragtop down to Portland…. Thanks Pat for the loan…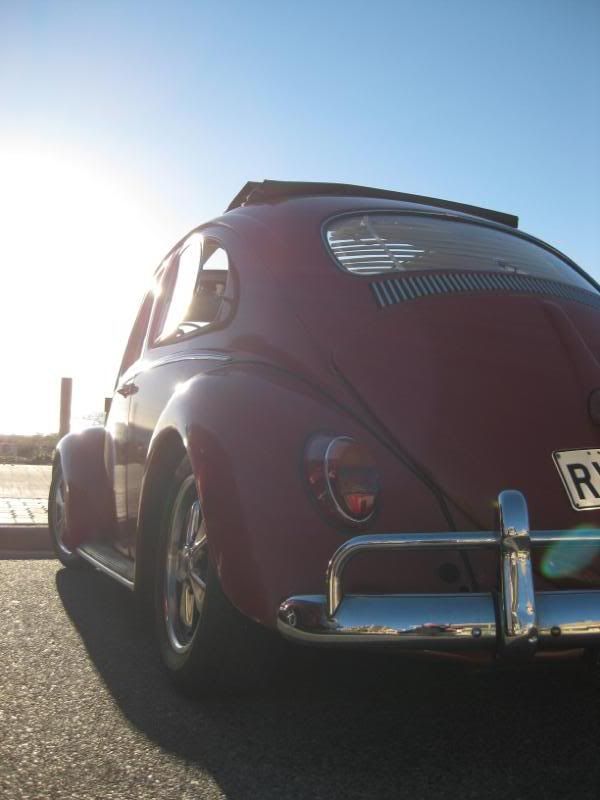 The weekend was great, the peeps were cool and beer was flowing… Doesn't get much better… For more pics and general low down, be sure to check out the thread.
Latest new on the POS't is not great…. I got a canary yesterday… Feeling a little peeved about it, but I can't really complain…. The beast is a little bit of a magnet for attention…
Lastly we have Big Al's Poker Run…. An annual event open to all pre-78 street machines and hotrods. This event attracts over 800 entries every year, and this year a couple NoH2O members rolled out to a very warm reception…
Brock has finally got his Volksrod legal and rego'd which is an awesome achievement…. I know what he's gone through to make it happen and I for one am glad that he stepped up and did it…. It's the first fully legal Volksrod in Australia as far as I am aware and a credit to his skills and patience to see it through to the end… Well done Brock…
That'll do for now…. I gotta head out to the shed later and get started on the POS't!