Wednesday, June 29th, 2011
Took the bus for a spin the other night…. What an experience that was!!!!… Canning Highway, driving through Alfred Cove, the pavement was awash…. There was no road to speak of, the central island was asunder, the outer curb was lost, peoples yards were inundated, and many a 90's Falcon had been rendered in operable on account of copious water ingress into the air intake! Thank the Lord I was rolling my VW that night…. Unstoppable these Dubs are…. Unstoppable!
Speaking of unstoppable…. Have you guys checked out the classifieds section on NoH2O lately?… There has some major transactions and moving about of cool stuff, these past weeks…. Chrome Radars with tyres going for a song, Reub EFI stroker sold for a good wad, but still an awesome deal for Jason… Everyone is happy…. Of course…. Given that its winter, there are fewer events going, but that is not say, that it's been totally quiet…. A couple of weeks back with had a visit from GFresh of the DSK/Melburg Luft forums and owner of one of the most extreme ratty splits in Oz…. I only made it out to Como to meet the dude, but many of the crew went for a spin up the hill for a pint and feed…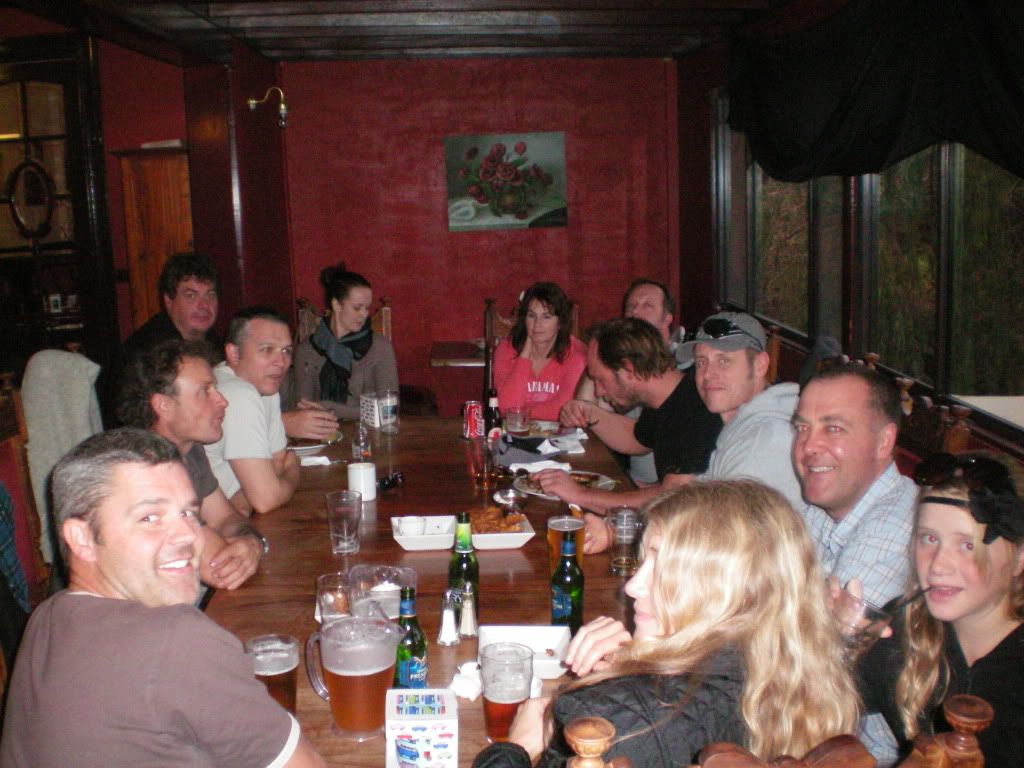 Who let that Pug get into the shot?… Word is the arvo out was a good'un, and one we are looking at replicating again real soon…. Check the events section for more info about the impending Feral's Brewery run…
Next up I'd like to keep you guys up what's happening in the sheds…. In mine, the T34 is getting ever closer to rego…. Still need to get the transaxle rebuilt, but the wiring is almost done, the new fuse block has arrived, loads of little bit'n'bobs are coming in from across the globe and soon it will be legal and rolling WA roads… Here's hoping it will happen within the next month!… The POS is about to get it's long overdue rebuild for re-rego….  First step is to send the body off for paint…. Look out for the build thread on the transformation to commence….. 66brm has his new engine together and run in…. Just needs to get the Mouse and pan married up and we are good for yet another awesome streeter…. Hertzie has finally gotten back to his amazing build….The Belsen Zwitter is just balls out nuts!….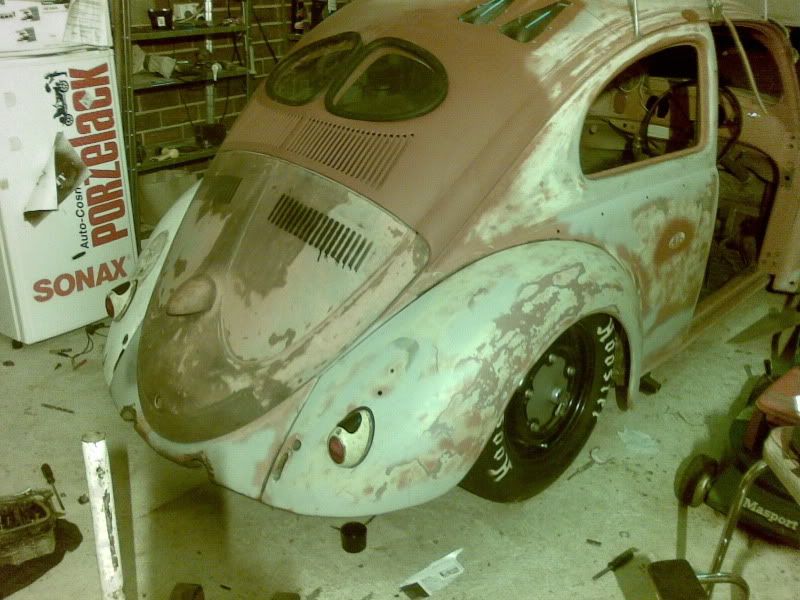 Jason's aforementioned purchase of Reub's stroker is surely to tick some 'awesome' boxes…. Sure looking forward to that one… Not forgetting, we have the amazing resurrection of Norm down at the Munster Garage…
Then finally we have Joel's build thread of the stroker donk he's building for his dad's dbl door Splitty PV…. I wonder if Mr Beaver know's what his boy is up too?
I reckon that will do you lot…. It's a pretty good month really…. I thought it might be a little light on in content this month, but looking back at this lot, I can see that you guys are really getting some awesome stuff together… So looking forward to have a couple of my cars back on this road this summer, as I know a good many of you guys are too…
Catch you guys at Alfred's next week…