Saturday, October 29th, 2011
That's right folks…. Life in WA has gone mad….
The Queen is in town, the pollies from around the globe are patting each other on the back, and they are all looking forward to a very bright unilateral future…. Get your CHOGM fix here if you like!
But enough of this, we are all here for one thing, and one thing only…. Dubbin'!…. News of the day include the Great Continental Cruise of the Boz and his Bus….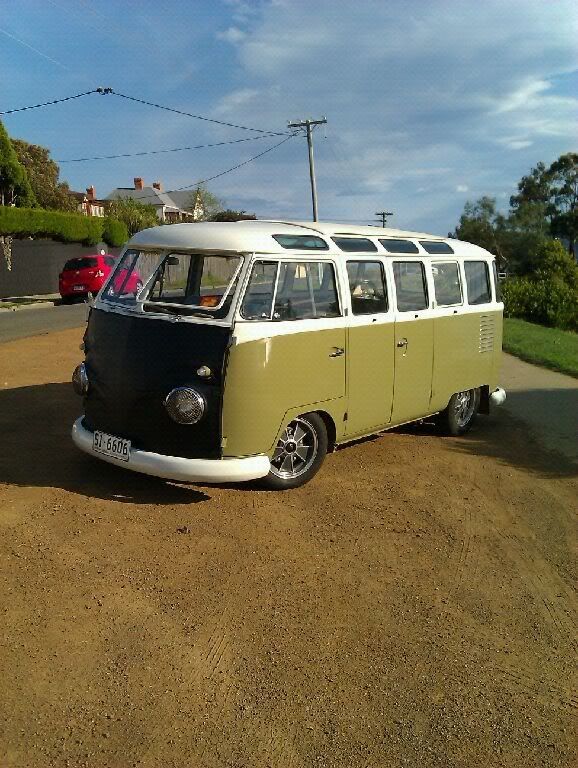 He's been on the road the best part of a week, taking it easy in brand new bus, taking in the sights and sounds of this amazing landscape, all the while enjoying the freedom that comes with driving a strong running 23 Window Splitty at speed!… I'm sure Boz will update his build thread as soon as he gets back….. Another very active 'collective' contributor is young Chris (or cnfabo on the forum)… He's been constantly developing his street Bug in to a sprint/hillclimb/track contender the past couple of years…. Turn up the volume!!!!
Awesome development to be sure….. If you wanna see more…. Click here, and here….. Other news on the project front is our old mate Simon (canyoudrivestick) is back from the UK temporarily to put the finishing touches on his awesome Squareback…. I know this car very well, it was such a sweet car when Simon got his hands on  it… Frankly I would have rolled it just as it was, but 'our kid' Si had other ideas…. He's a perfectionist…. Nothing but perfect is good enough for him….
So a complete resto (short of a pan off deal) would be good enough for him!
That'll do for this month…. I gotta get back into the shed and get the POS running!