Wednesday, November 30th, 2011
Man this is crazy…. I'm not sure how it happened, but happened it did….. One day I was just crusin' through life, diggin' what I do, then BAM!….. I got old.
That's right folks…. The Humpster is having a birthday…. That's not unusual I know, we all have them…. Once a year in fact…. Unless your the queen (that's twice she has got a mention on this blog!)…. She celebrates her birthday twice a year here in Oz….. She must be fuggin' ancient!… Speaking of ancient…. I just referred to myself in the third person…. Is that a sign of aging too?
To prove that I'm not too old, I'll post here a link of my namesake homeboy getting it on…
I'm just so hip it's scarey!
Cheers Stevie for the link….. Other news to hand…. We've recently had a spate of  lil'dubbers joining the family 'collective'….
Welcome Keira Amanda and congrats to Joelene and Dero and not forgetting the rest of the Beaver clan… And to Dave (Modnrod) and his family on their new arrival… Daniel Troy…. We've also got a recent wedding happening soon too…. Rusty is tying the knot real soon…. Awesome stuff!
Back to the VW stuff….. Earlier this month we had a very successful 'fill in' VW event…. As you know the "Free'n'Easy" didn't happen this year, for reasons I wont go into here, but at the last minute Kim (Way2cool), our events management hero, came to the 'collective' aid and hooked us up with a spot of parking in Hillarys for the afternoon….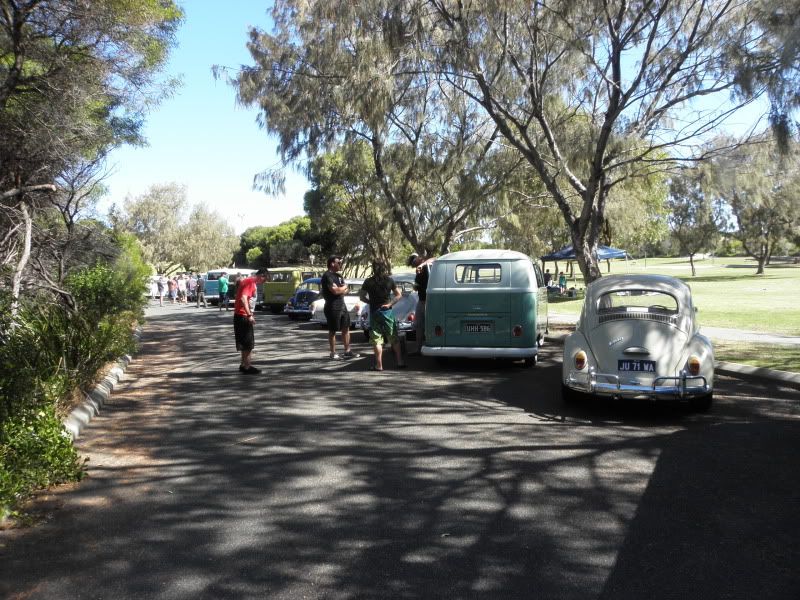 Check the thread for more pics and feedback from the arvo out…… That'll do for now…. Got some work to do tonight…. Only two weeks to go before I'm on 2 months holidays…. Ya for me!
Peace out.