Thursday, March 29th, 2012
That's right folks…..Though the collective has been going for over a decade now, the 4th birthday of this forum is almost upon us… Hard to imagine I know, but it's all totally true…. I remember the day the 'collective' was first formed all those years ago… We gathered at Paul and Sandy's place in Vic Park, the street was 'littered' with numerous VW's of all shapes and sizes…. Some ratty, some neat, nearly all were true daily drivers…. Back then, few of us had more than one VW…. I myself had the Green Meanie, now owned by Graham Sweatman, and my old and very slammed Low-light was my daily drive/work bus…. Paul had 'Love Handles'… That was the name of his bus…. Honestly… A very cool splitty that is now owned by Crossy…. Wayne was there…. In his Falcon of course…. My brother in his Notch…. Jamie S and his way cool splitty Micro…. And a dozen other 'lifers' that are not really hanging around as much anymore, though I do see them from time to time….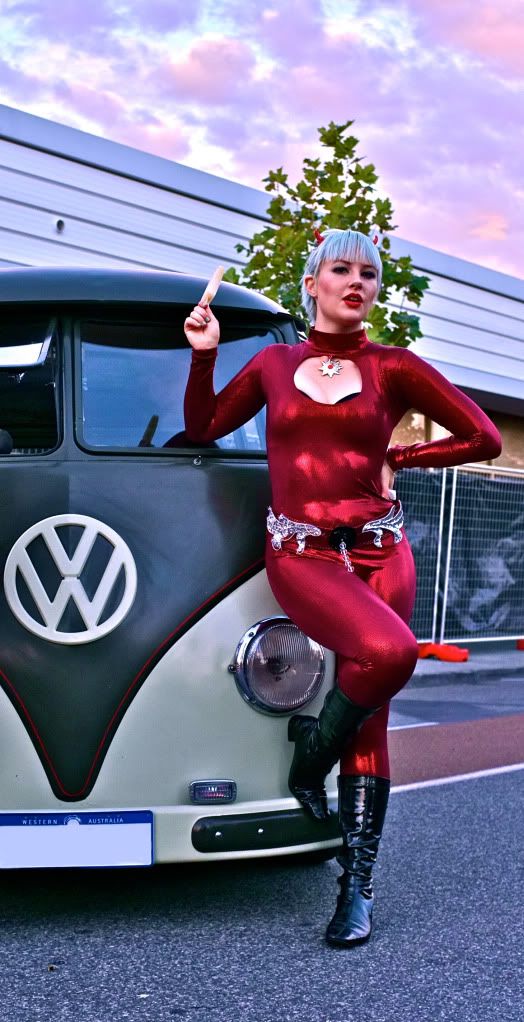 Some of the latest happenings have been a blast…. Not VW specific, but VW inclusive…. Gotta love that…. And the dress code was something else!!!!… Our man Von Kustard was on hand to lay down some lines…
Other stuff is afoot… Steff had his second coming of his swap-meet… Didn't sell much, but the chat and laughs made the day a blast….. Haz and Mikey turned up in their stupidly low VW's…
And Vic in his badass OG paint/interior/engine/trans and 6volt Bug….
Cheers Steff….
And here's the closing shot…. I'll leave the final quote to your imagination…. Enjoy!