Saturday, June 30th, 2012
The Bus has finally hit the street again, and it's a bloody good thing too…. Not having a dub on the road since Christmas has not done my cred much good at all!… But it has all been very worthwhile…. The fresh lil' 1641 is running like a trooper with the old German 'steel can' 009 and DCNF 40mm Weber to drive it all…. That POS chinese sidewinder knockoff needed some work to make it fit properly, but jeez it sounds nice!…. And the new suspension all round is bedding in nicely too… The 80mm narrowed LP beam conversion with dropspindles up front and some of 2Tone's adjustable dogleg springplates on the rear are really working out nicely…. Those short GR2's on the front might be a bit too stiff though…. Working through all the little things at the moment, just to make the Bus that much nicer to live with is the current task…. Have moved the T34 into the middle of the shed now…. Hope to have that beast back on the road by summer!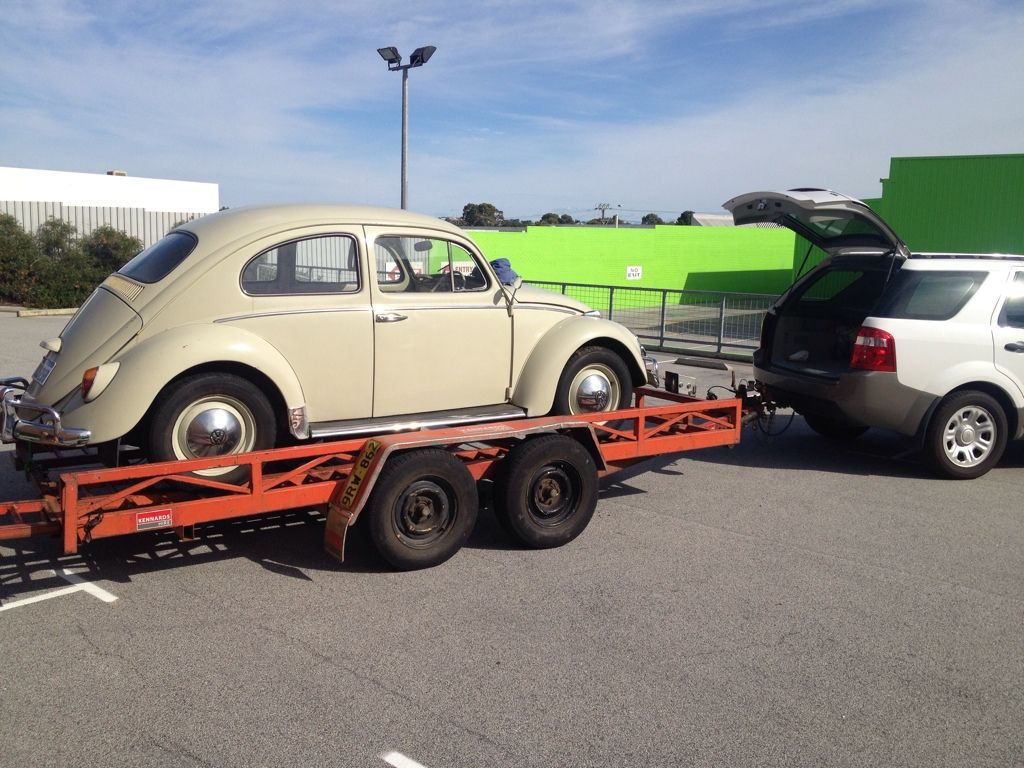 Other news to hand is that new member Jonathan has scored a very tidy, but not running early car to play with…. Things are moving quicly in his shed, as he has purchased Vic's old 1200 6volter and got that in there… Plans are afoot for a fresh beam and an altitude adjustment in the very near future…. Andy (66BRM to you lot) has stepped up and begun a new engine build for his old faithful daily driver…. This new engine should see a nice increase in power and torque over the current twin Weber fed 1641, but I still reckon he needs to take 60mm out of that front beam!…. DAK-DAK-68 has also picked up yet another sweet little runner…. not sure of his plans, but I'm sure we shall all find out soon enough…. Maharg sold his Oval and the very lucky new owner is a new member of the collective…. Way to keep it in the family!…
Next up we have Brad…. He has been making very good progress with his 63 project…. The job he has done on that floorpan is mind blowing!…. Bernie has been working very hard on Norm of late…. Jason's car is getting a fresh interior put in as I type this…. The seats in my T34 are being re-trimmed, Deadkombi sold his awesome Black Oval, Hoody has just about got his PV ready for rego and the Whale ready for some lucky new owner, and finally Bigfella has got started on his Splitty…..
Next order of business is Alfred's this coming Wednesday night and the Great South West Meet down in Bunno next weekend… So it's all action stations around here!
Maybe I'll catch you guys out there sometime…..