Sunday, December 9th, 2012
Damn this past month was a ripper!
We started the 'silly season' that is the local VW show season, short as it is, with 'The VeeDubs at the Drive-In' event kicking it all off…. Then a couple of weeks later we had 'The Great Collective Breaky' at XWray Cafe in Freo…. And finished it all a week later with 'The Day of the Volkswagen' at MacKallum Park…. And what a thoroughly enjoyable experience it was!
First up…. 'The VeeDubs at the Drive-In' event, which from all reports, was a cracking success!…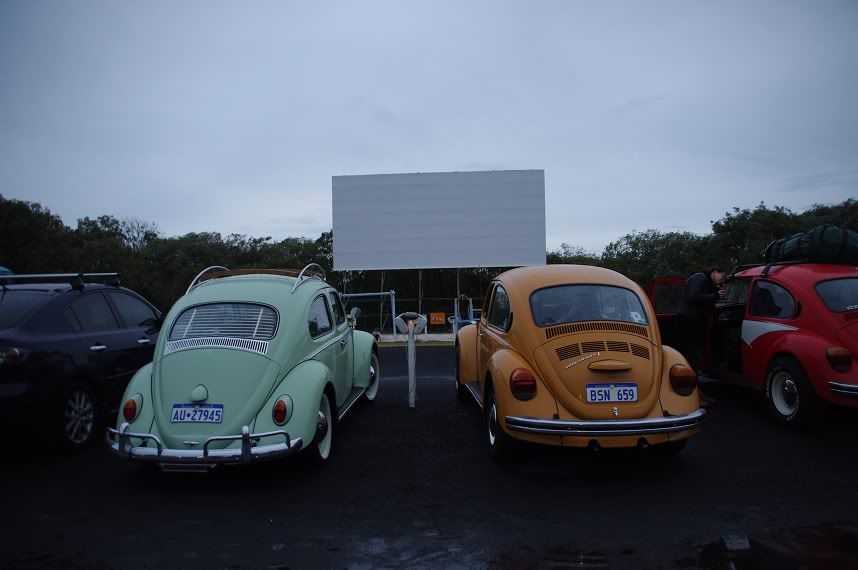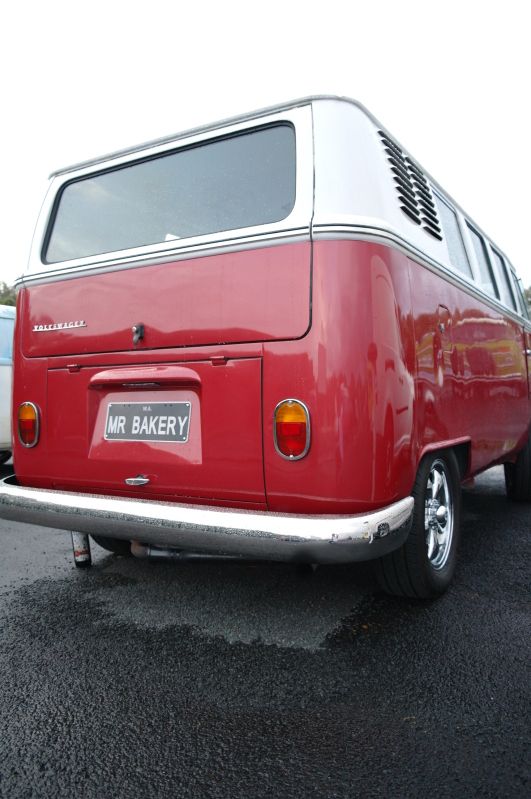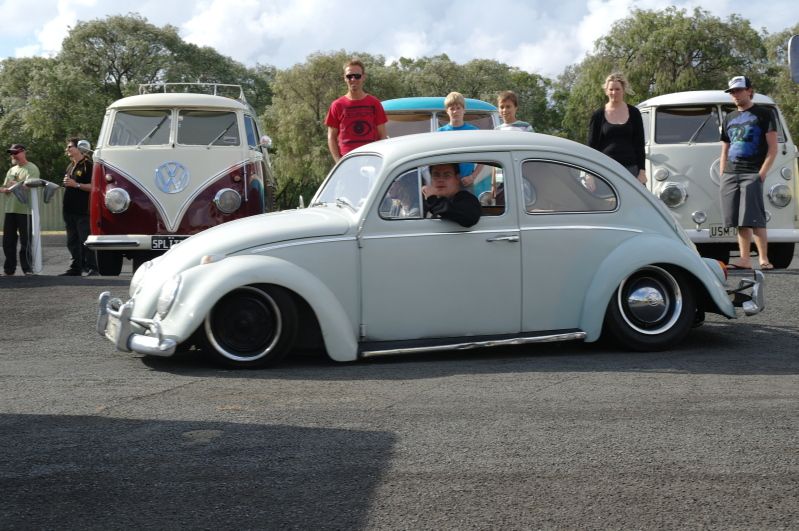 Hosted by the South West NoH2O contingent, and jointly supported by the NoH2O Collective and the VW Club of WA, this event was a big two day affair, with a couple of cruises, and an eve at the Drive-in and and evening camp out at the local Caravan Park… Still bummed that I couldn't make this one, but do my best to be there next year for sure!  There is loads more pics from this amazing event on the forum…. Check it out!
Then we had 'The Great Collective Breaky'….
What a great event…. From the feedback I got on the day, and on the forum thread, this event was very well received…
As an experiment, I feel it went very well… Greg and gang at XWray loved having us there, with Dubs filling the carpark up and putting on a very informal show for the cafe regulars… I reckon we will make this a regular pre-DoVW event in the future!
Then we had 'Choppas Drag Day' which didn't happen on account of bad weather… But fear not!…. We are planning to hit the track this Wednesday night with avengeance…. So be there!
The next event for us was the NoH2O Cruise to the DoVW 2012…
As is tradition, dubbers from all corners of the state have hosted short cruise events to the 'Heart of the Park' shopping centre carpark… We had 14 Dubs leave mine and converged on Vic Park where at least another 15 Dubs waited for us…. So cruising to the show and entering the park area caused a bit of a stir… The VW Club officials handled the influx of Collective members with great skill and efficiency…  Well done guys!
And this is what greeted us at the show!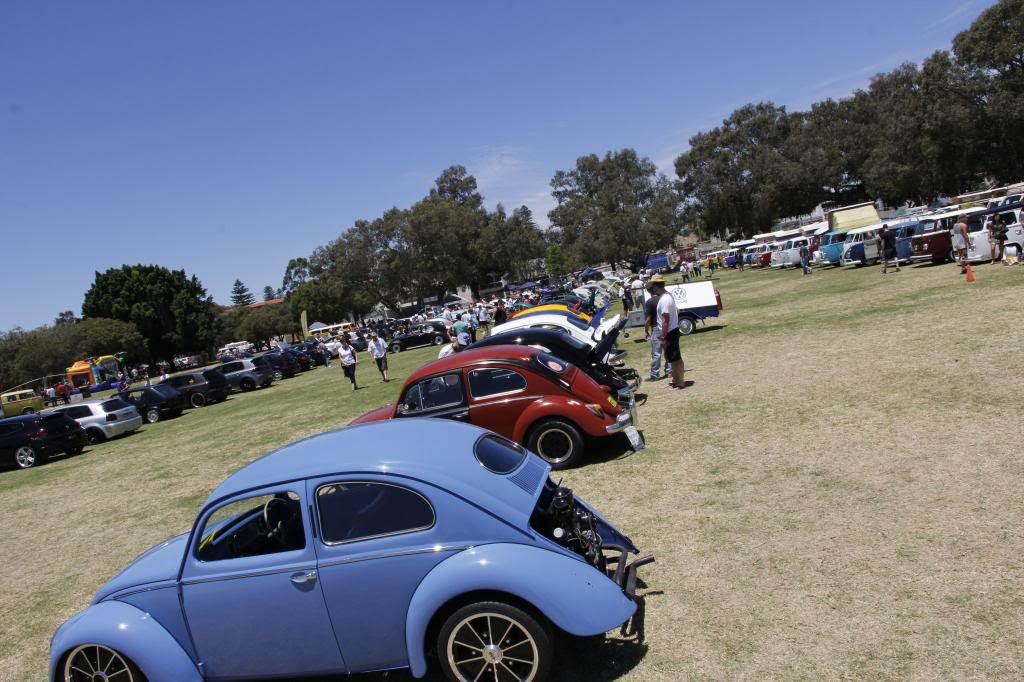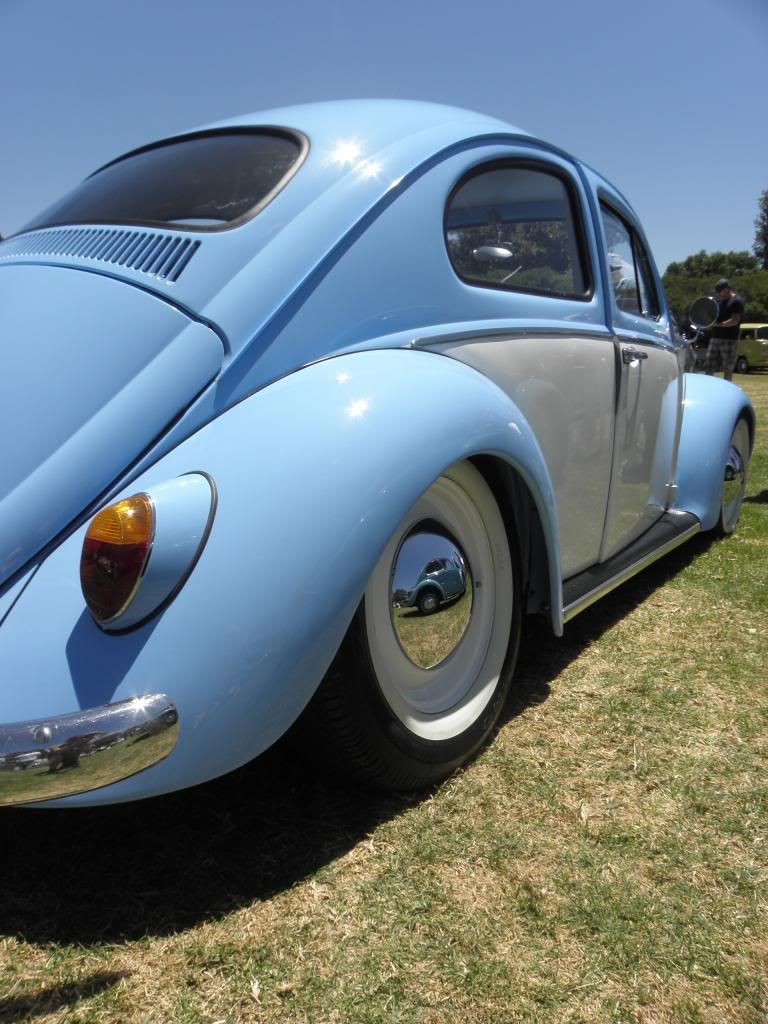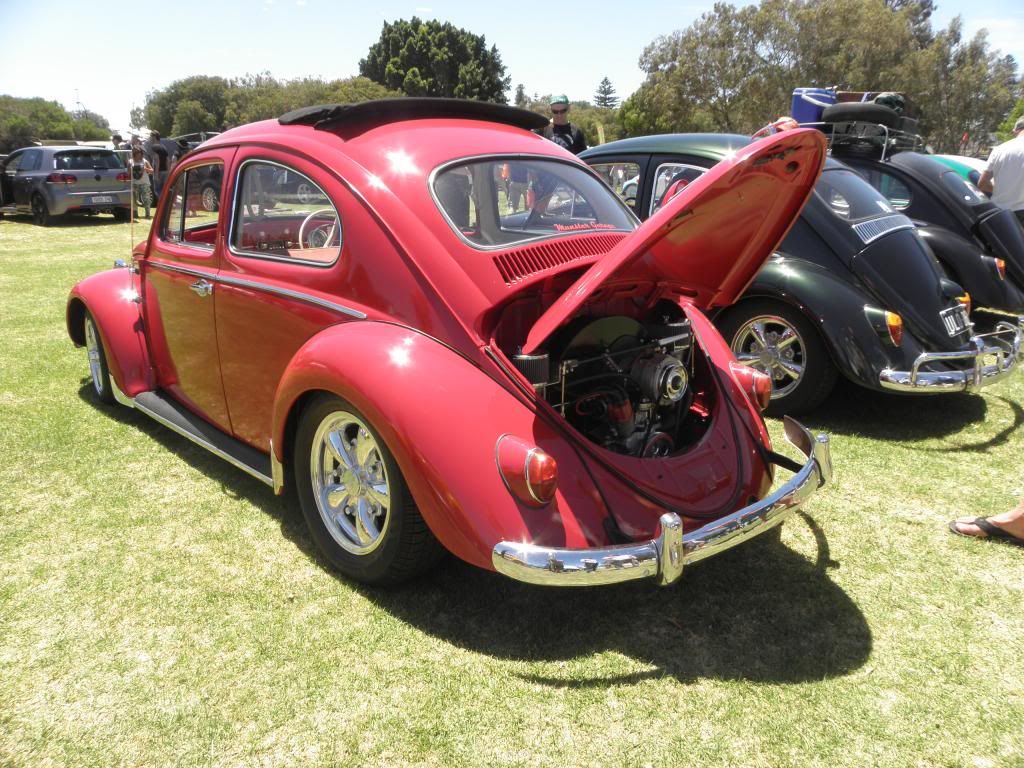 What a great day out…. Hard to cover it all, but the thread tells a pretty good tale, and there are loads of pics for you to peruse… That's it… That's all I got…. You wanna know more, your gonna have to have a look at all these stories and many more on the forum!
Be cool.