Wednesday, May 29th, 2013
It never rains, it bloody pours!
After many weeks if not months without an event happening, we now have three or four happening in quick succession!… Over the next couple of months we have The Customs and Coffee morning in Freo, Steff's Swapmeet, Rosco's 'Cruise to the VEE's' at Wannaroo, and the VWClub of WA's  'Run to the Pub'…. My god it's gonna be a busy few weeks…. And let's not forget the monthly Southwest Meet…. Check out the events section for more details… Also for those that might be interested… The Classic Week is about to hit in LA, and I know a couple of dudes from NoH2O are going, and heaps of our friends from the east coast are going…. My shopping list has been handed over, so I'm looking forward to a couple of major parts coming in to make the POS that much tougher and race ready!… Looking forward to some pics from those lucky few who are making the trek to the US.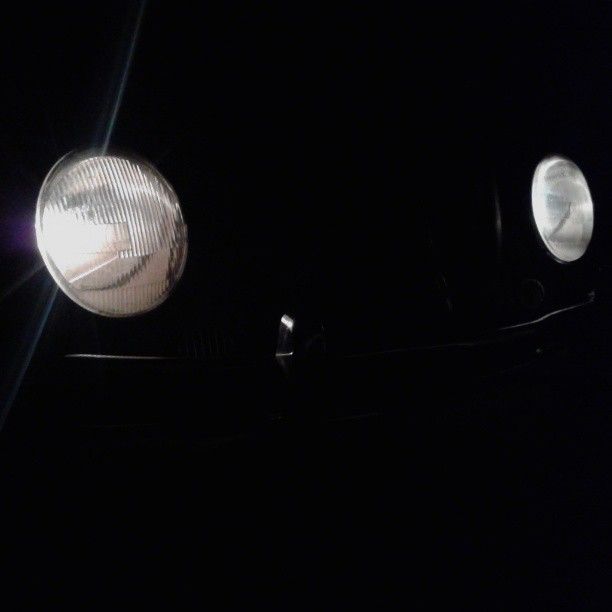 Projects are ticking away… Spriggo has got a fresh'ish engine in his Beater Bug, Steff is making progress on his early KG, my T34 is getting still more body work done, and the driveline is in hand… The POS is on hold for a bit, but I have purchased the new parts to complete the engine…. Think 86mm flanged stroker crank, 5.7″ SCAT rods, extra long thick wall 94mm cylinders and more headwork on the Wedge ports…. I think the turbo engine that is planned for the POS is about as large as you can go with a TI based crankcase!…. The CroMo for the cage has been sourced too!… Gav's bug that is currently in my shed, with its backside in the air and no running gear under there…. Paint detail to begin tomorrow if all things go well… And finally I can show you Tom's bus as it sat on my trailer earlier this week….
It's at Bernie's getting a few minor things done to the tail gate and door frames prior to a date with the spray booth… What colour will he paint it I wonder?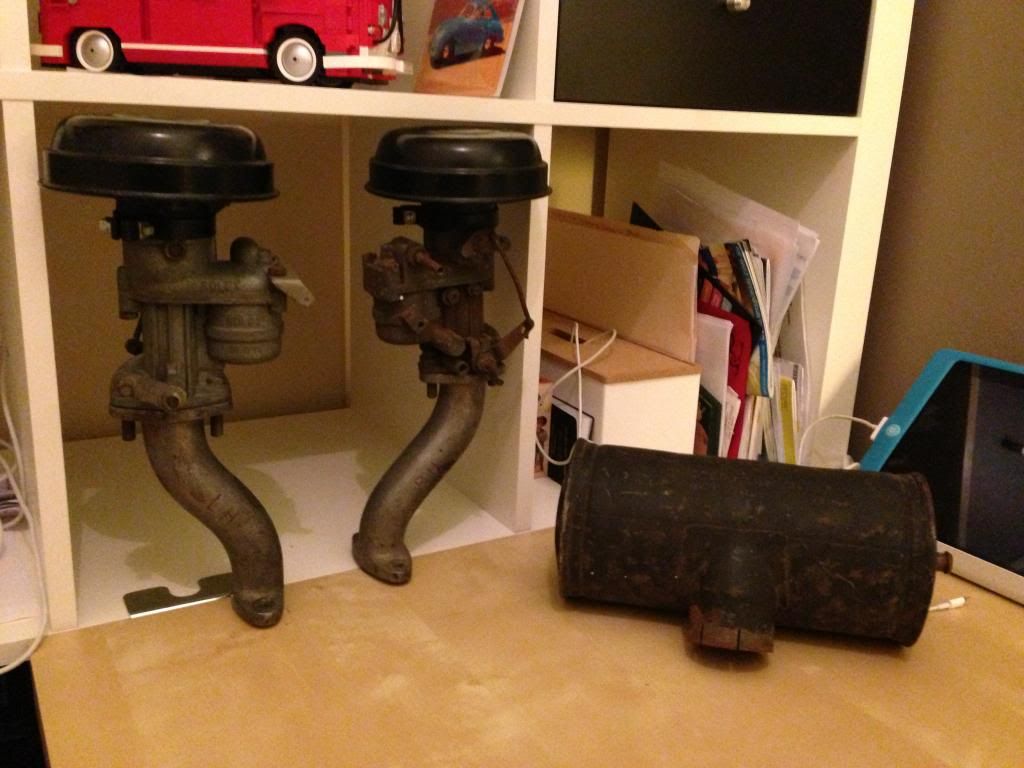 Finally…. How's this for cool?… Tempo Pete has scored this setup for his Matador project…. He's planning to  chuck a little old speed love at his truck, which I'm sure will shake up the purists!
That'll do…. Catchya out there!